1979 to 1984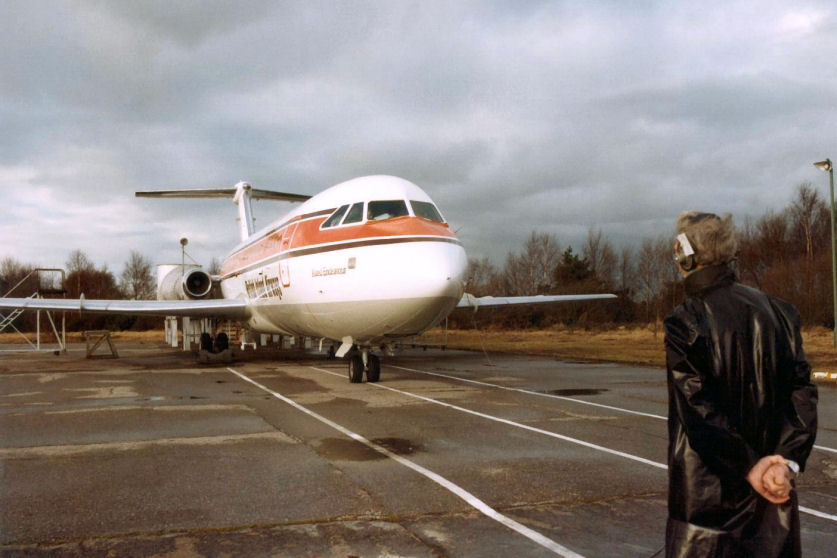 This chap definitely needs those ear defenders! G-AXOX being given a high powered engine run on the test bay at Hurn - January 1979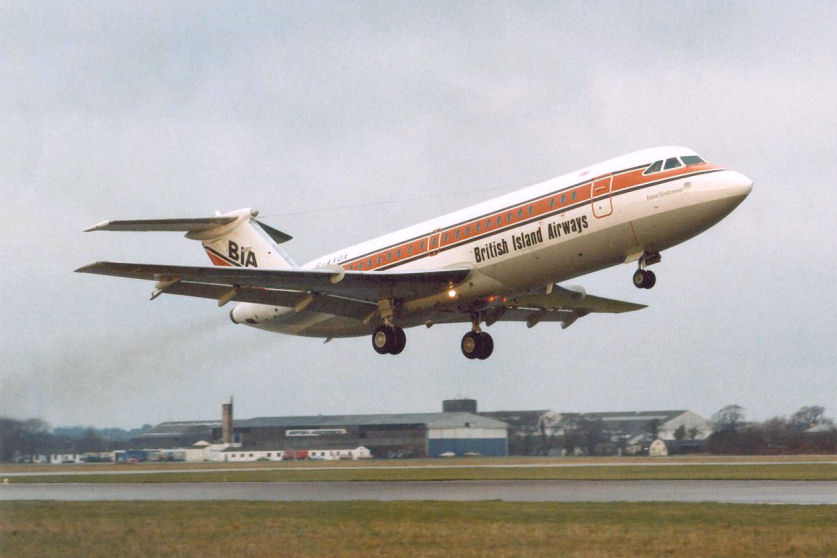 Now it's even noisier as those RR Speys give max thrust as G-AXOX lifts off for a test flight before delivery to Gatwick on the 6th January 1979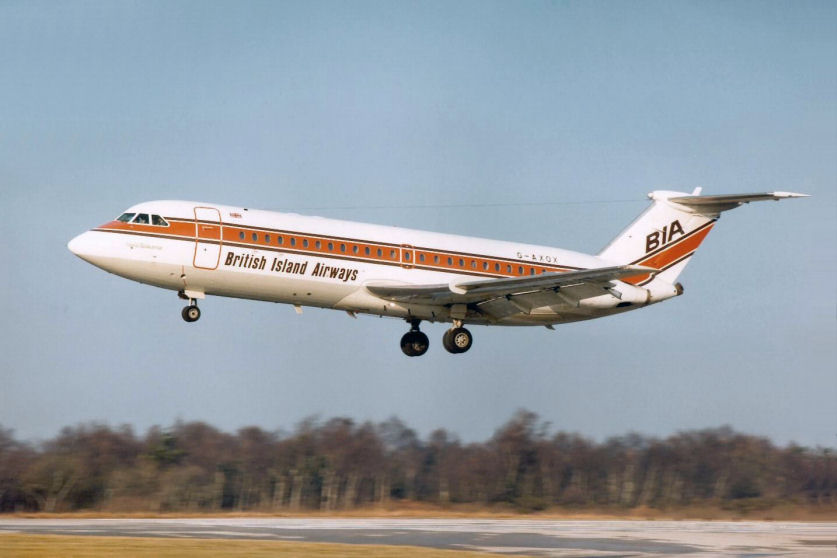 And back into land on runway 26 on a rather sunnier day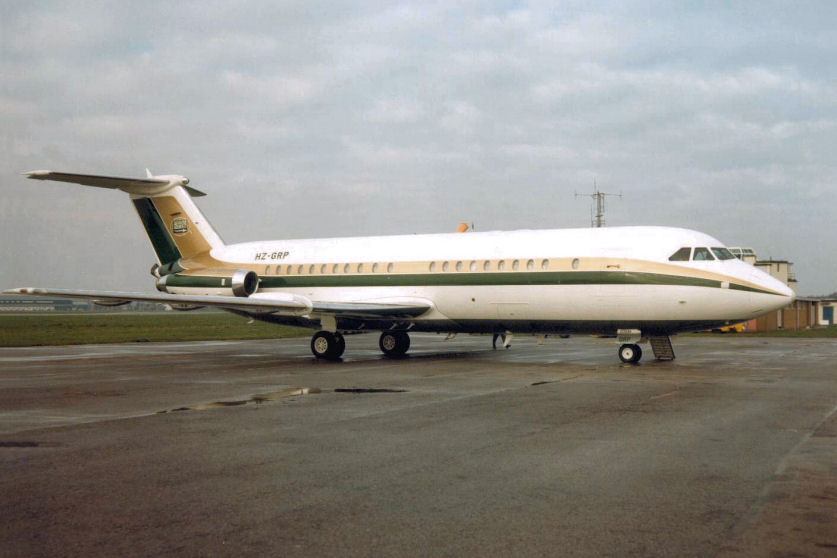 Saudi Research & Development Corp 1-11 HZ-GRP cn 067 clears customs before flying back home having received some maintenance at Hurn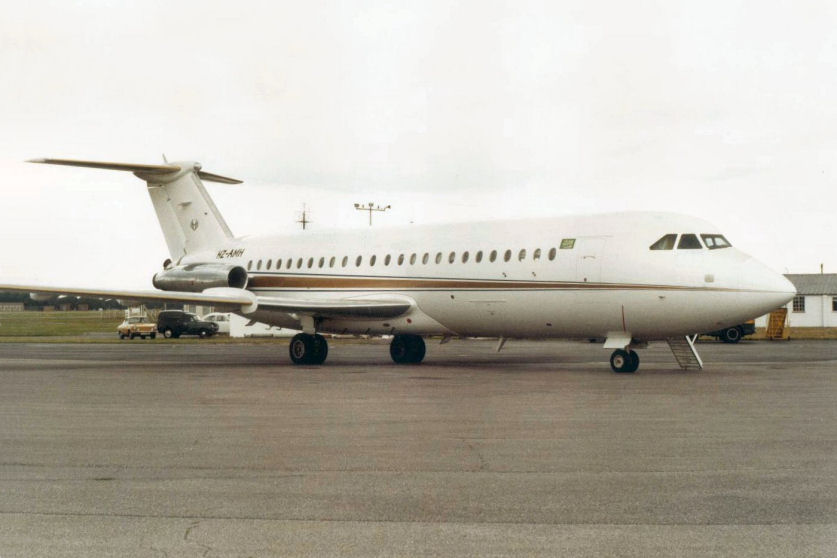 HZ-MF1 became HZ-AMH after some work was done on the airframe at Hurn. It was delivered to its new owner in January 1979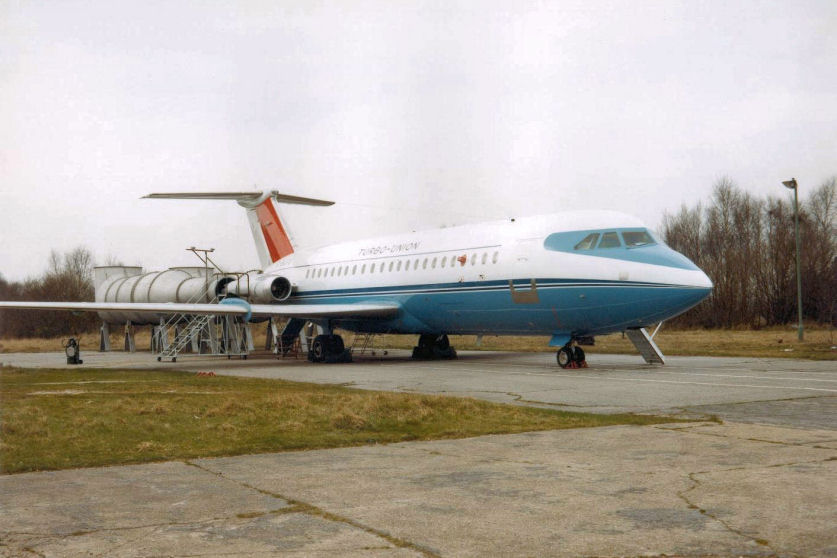 Turbo Union's very nice looking aircraft G-BGTU having its Speys run after its conversion to a combi aircraft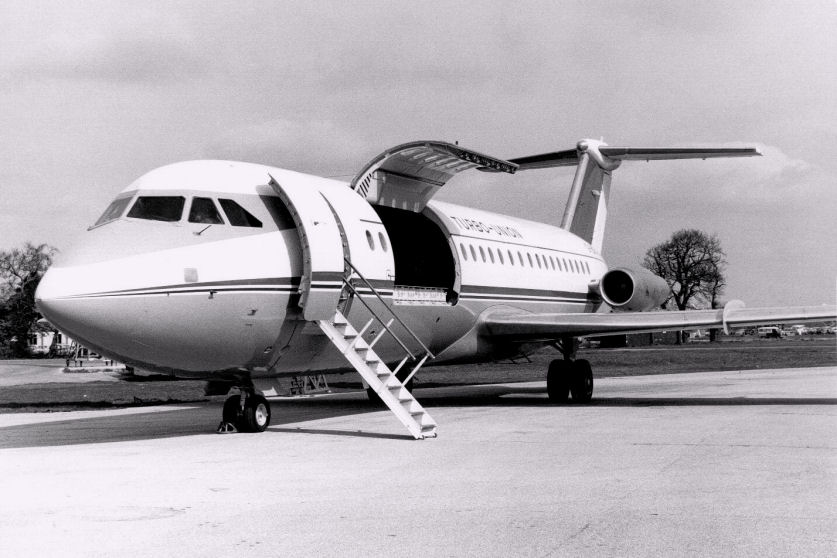 A lovely view of the forward cargo door that had been fitted at Hurn during the first half of 1979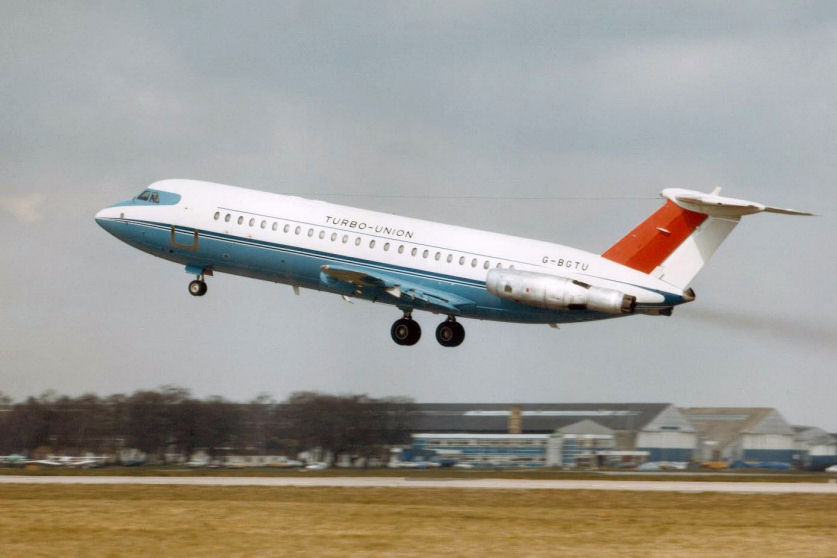 Loads of noise as G-BGTU departs on delivery to its new base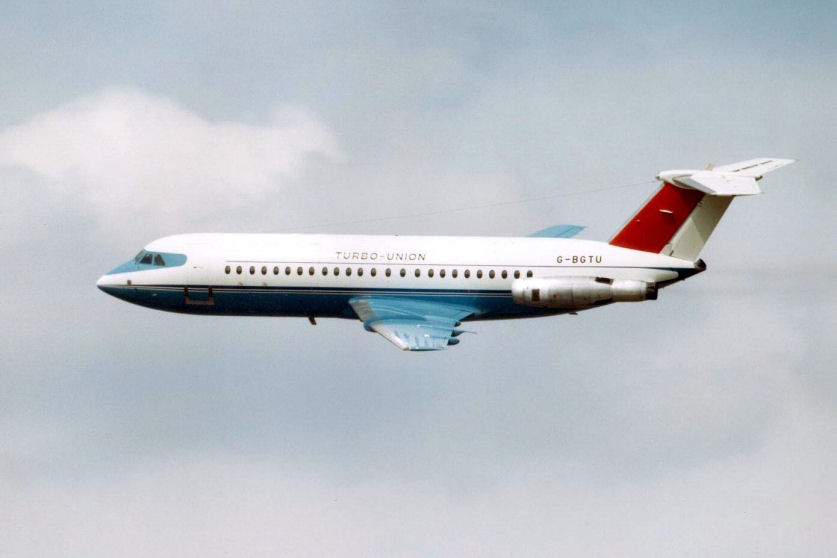 Followed by a very nice flypast!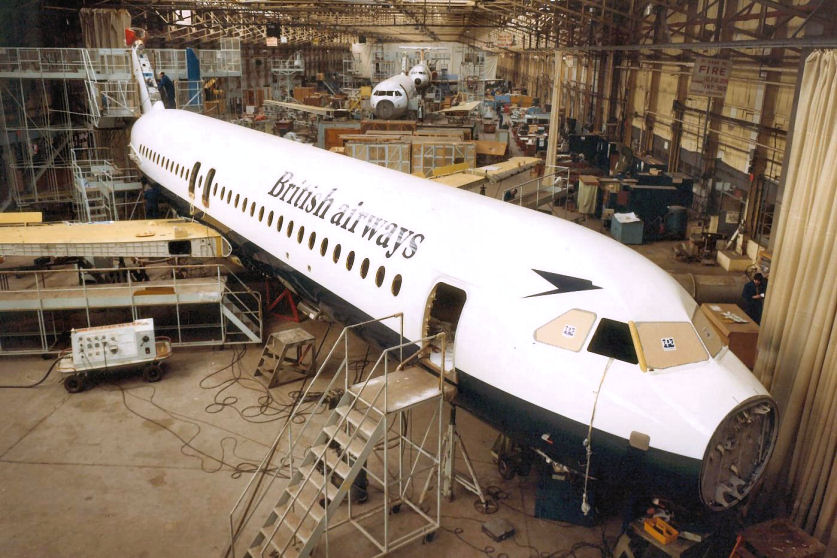 British Airways decided to order three more 1-11s in 1979. The first, G-BGKE, is well on its way to completion on the Hurn assembly line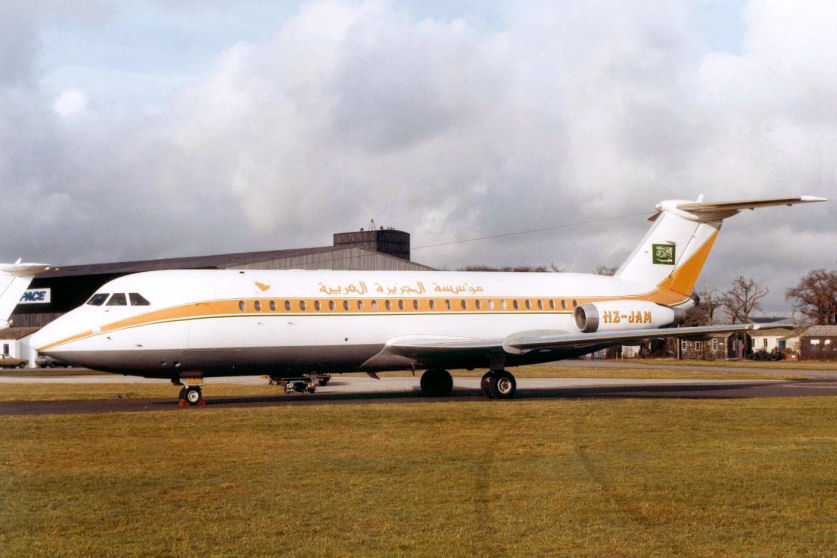 HZ-JAM being prepared at Hurn for its new Saudi owner in October 1979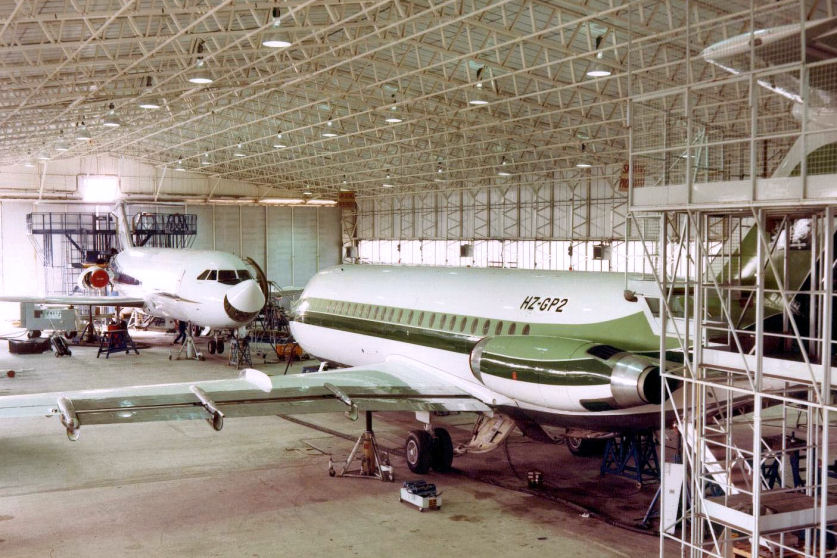 Two more Saudi registered 1-11s receive attention in the Hurn flight shed during October 1979. HZ-GP2 & HZ-NIR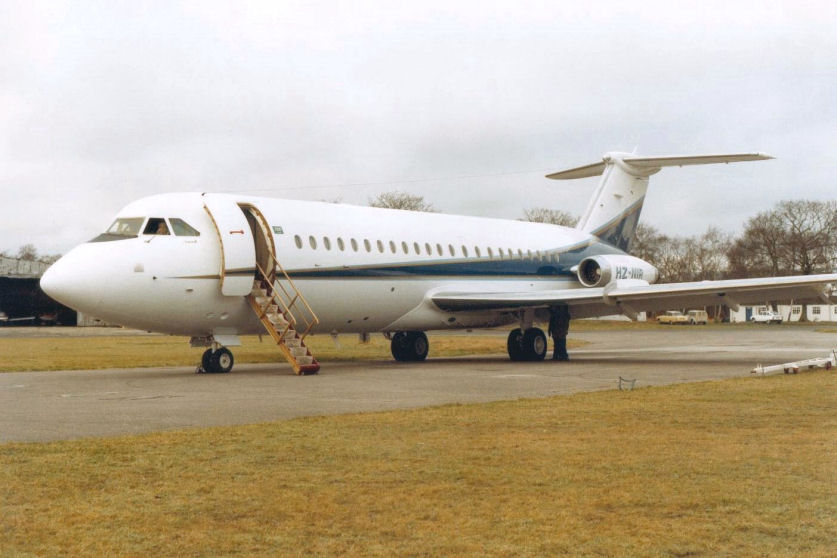 What a sleek paint job! HZ-NIR cn 088 ready for departure on the 16th October 1979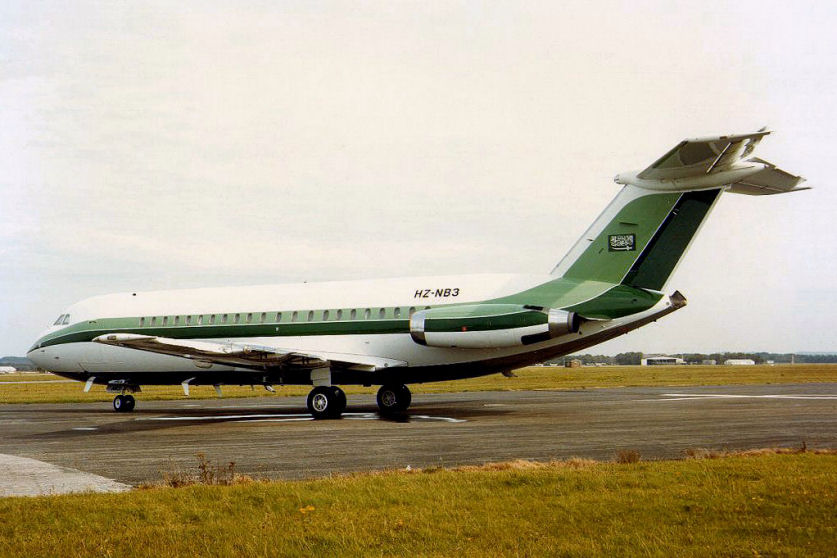 And yet another Saudi 1-11! HZ-GP2 became HZ-NB3 cn 060. She's ready for delivery at Hurn on the 18th October 1979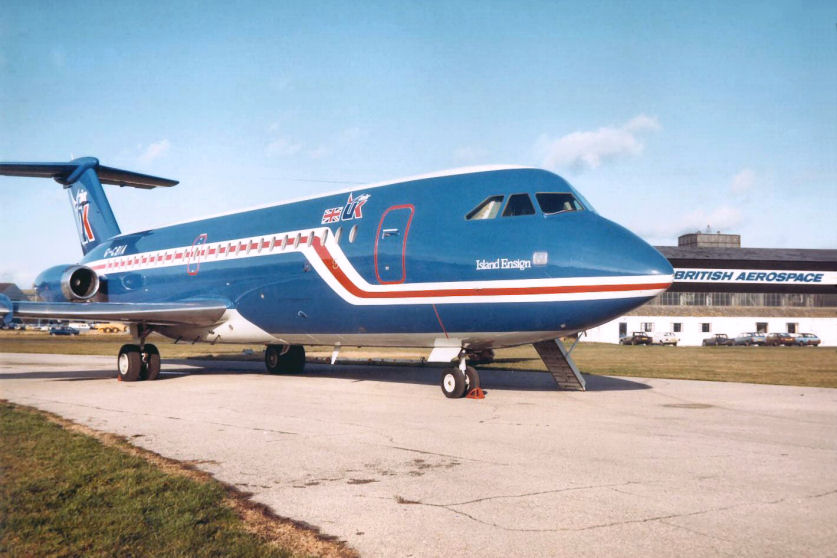 One of the most interesting liveries ever was applied to cn 166. It's about to be delivered to new carrier Air UK as G-CBIA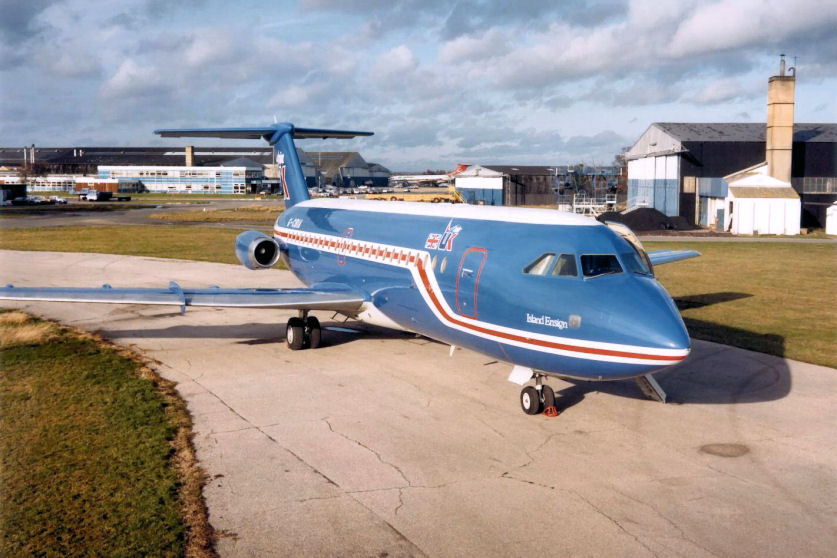 Those steps come in very handy! A lovely view of G-CBIA with an interesting VC-10 behind. Air Malawi's 7Q-YKH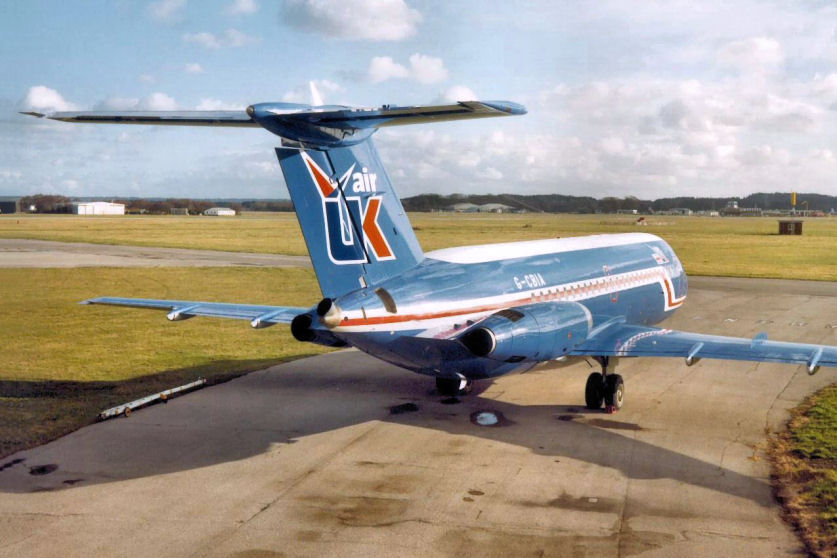 And a quick shot from round the back! The aircraft was delivered to Air UK at Gatwick on the 17 December 1979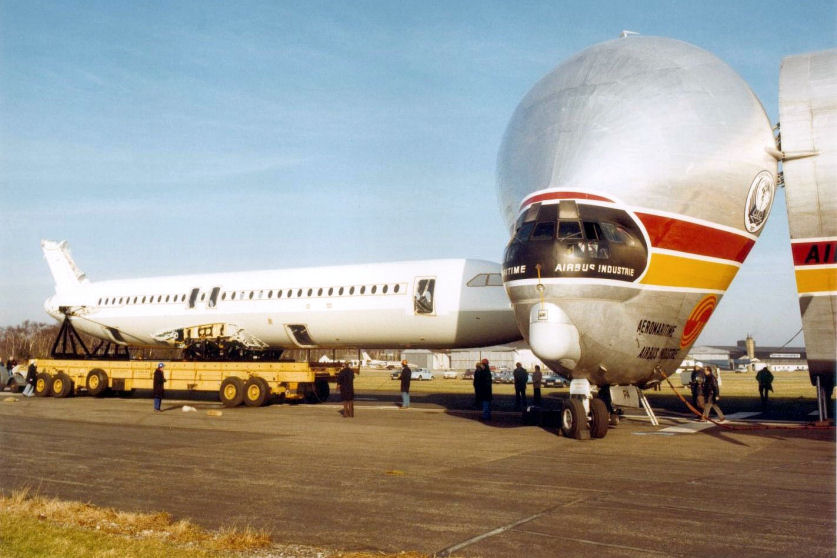 The first 1-11 for the "ROMBAC" project cn 401 about to be swallowed up by Guppy F-BPPA on the 26 January 1980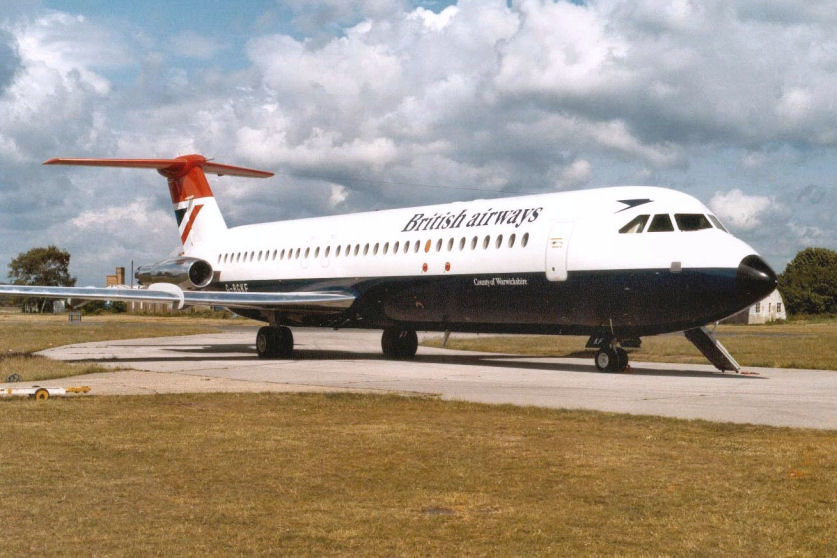 British Airways new 1-11 series 539GL G-BGKE prepares to depart on its first flight on the 26th January 1980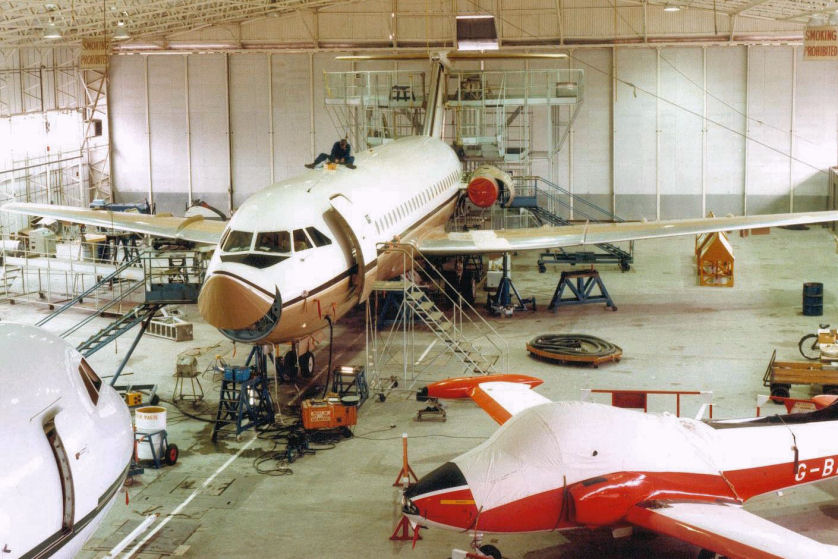 Yet another Saudi 1-11 being prepared in the Hurn flight shed during July 1980! HZ-RH1. The other 1-11 is N5034 owned by TAG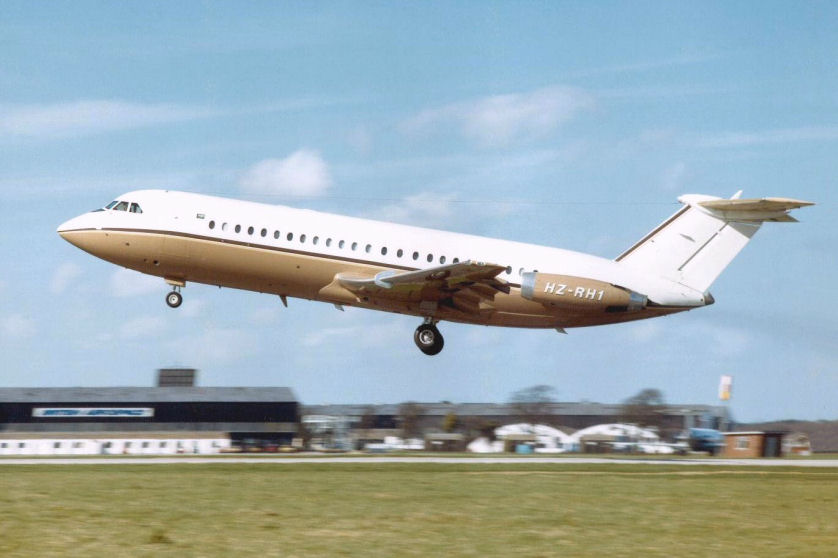 HZ-RH1 departs on delivery to its new owner - July 1980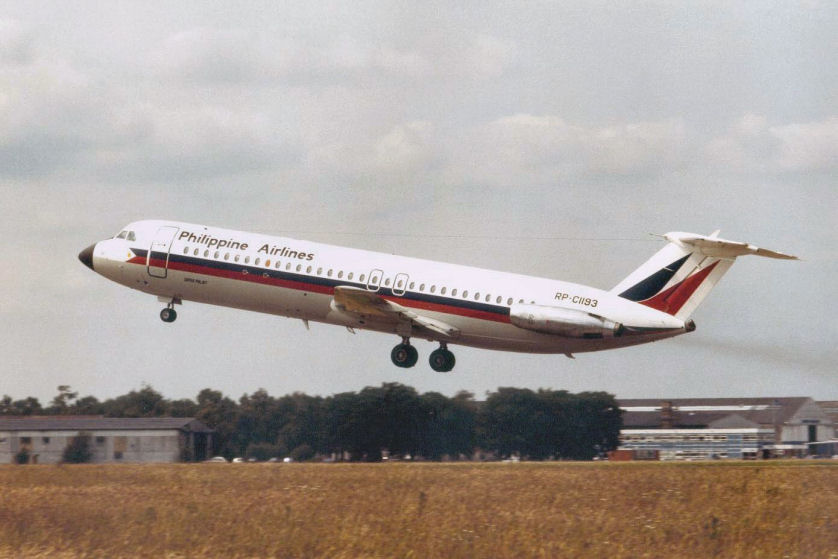 Yet another 1-11 for Philippine Airlines. RP-C1193 gets airborne on a pre-delivery test flight on the 1st July 1980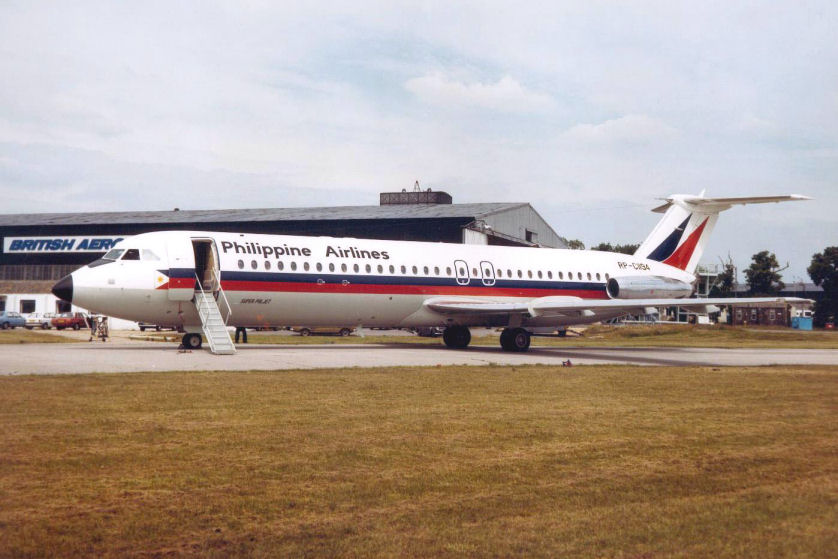 RP-C1194 - Philippine Airlines final 1-11 to be delivered from Hurn getting ready to depart for Manila on the 14th July 1980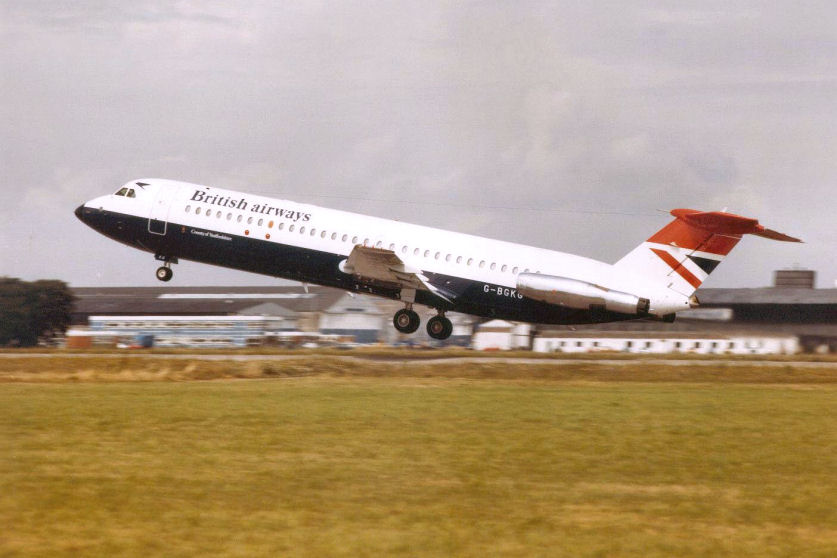 The third 1-11 539GL for British Airways G-BGKG departs on its first flight on the 6th August 1980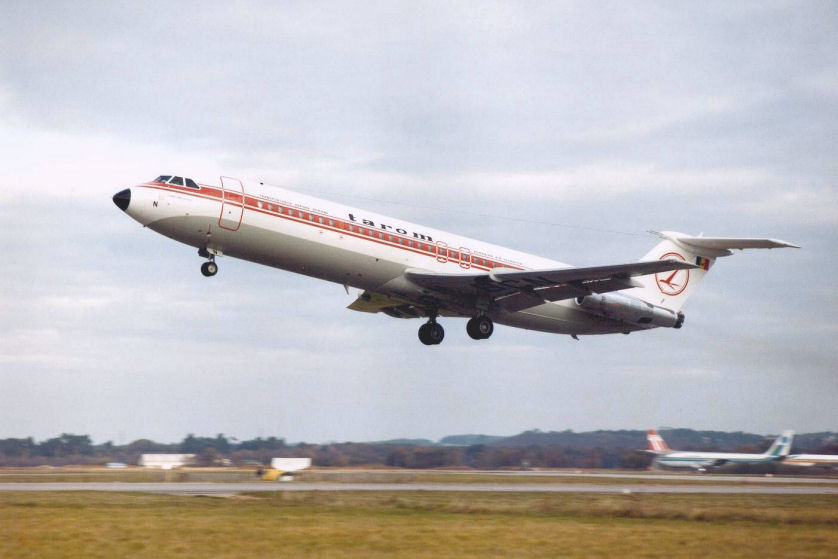 Tarom ordered several more 1-11s in conjunction with the ROMBAC project. YR-BCN gets airborne on its first flight on the 13th November 1980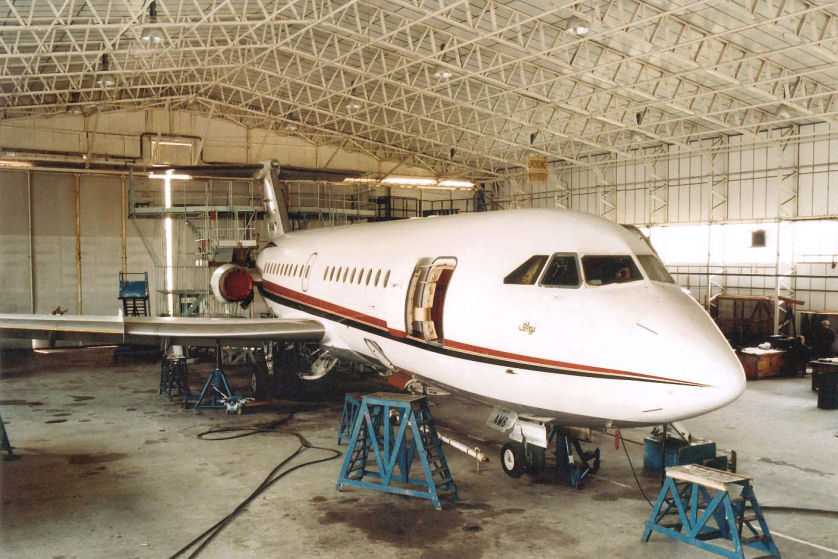 HZ-AMB was a regular visitor at Hurn. Here it is seen in the flight shed early in 1981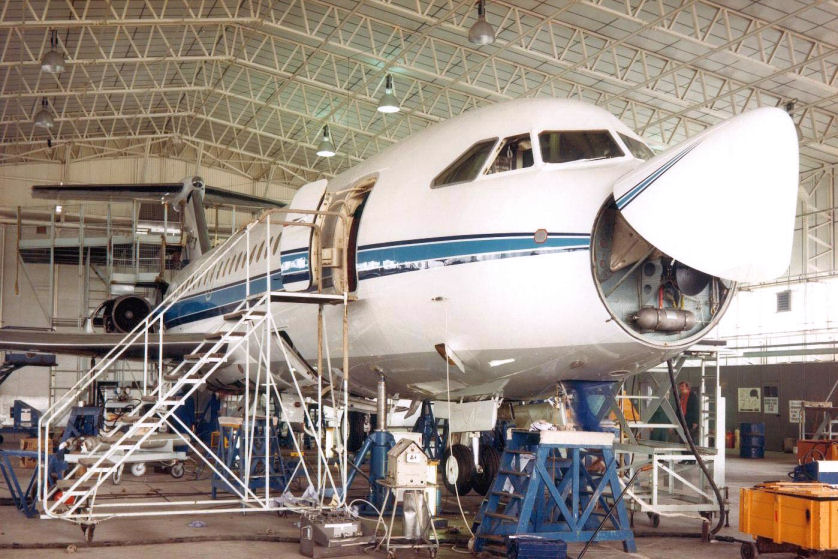 HZ-MOI returned to Hurn for painting and preparation for its new owner Saudi Wings. It is seen here in the flight shed during March 1981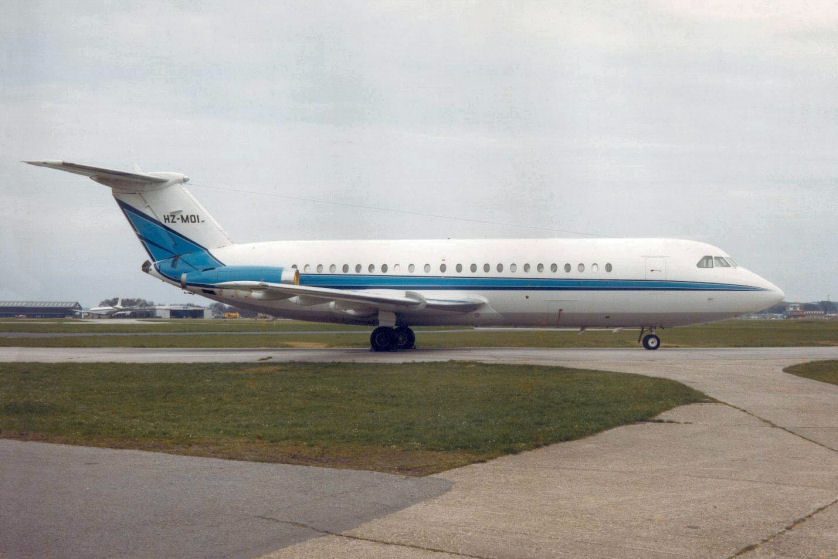 HZ-MOI awaits its delivery flight at the end of March 1981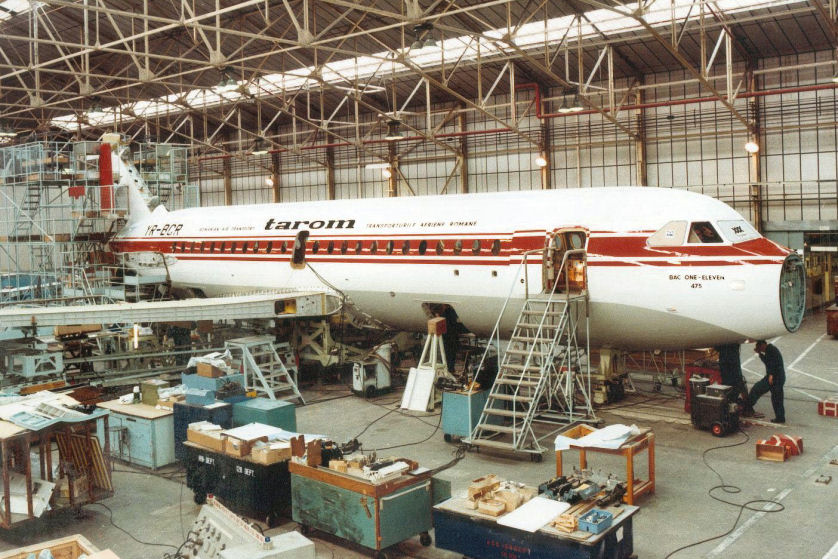 "Pure" freighter YR-BCR on the final assembly line - May 1981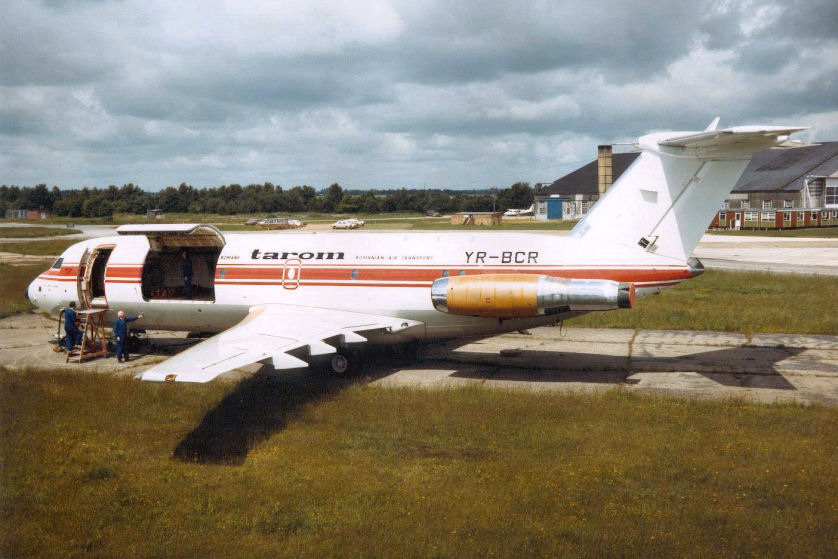 YR-BCR looking splendid in the sun as the airframe receives some final attention before delivery to Tarom on the 28th July 1981
The very last BAC 1-11 to be constructed at Hurn YR-BCO cn 272 pictured during final assembly - January 1982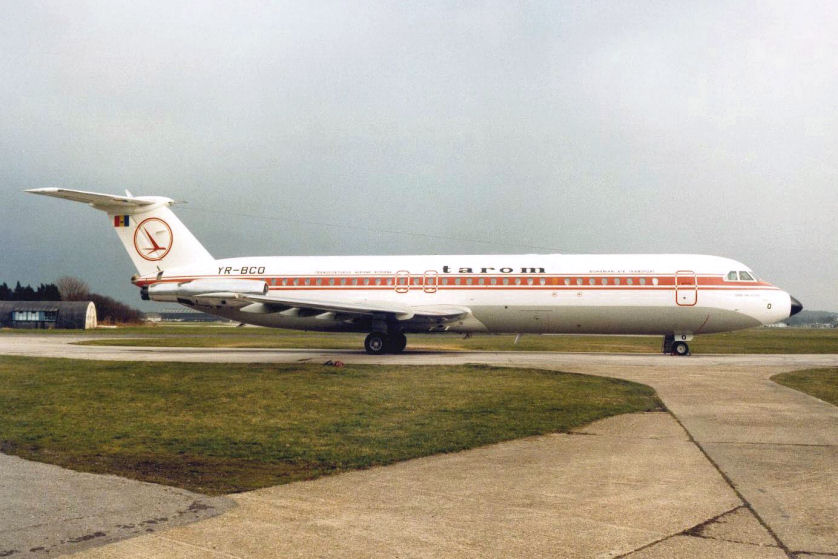 The end of an era! Just a couple of months later and YR-BCO is ready to depart to Bucharest on the 20th March 1982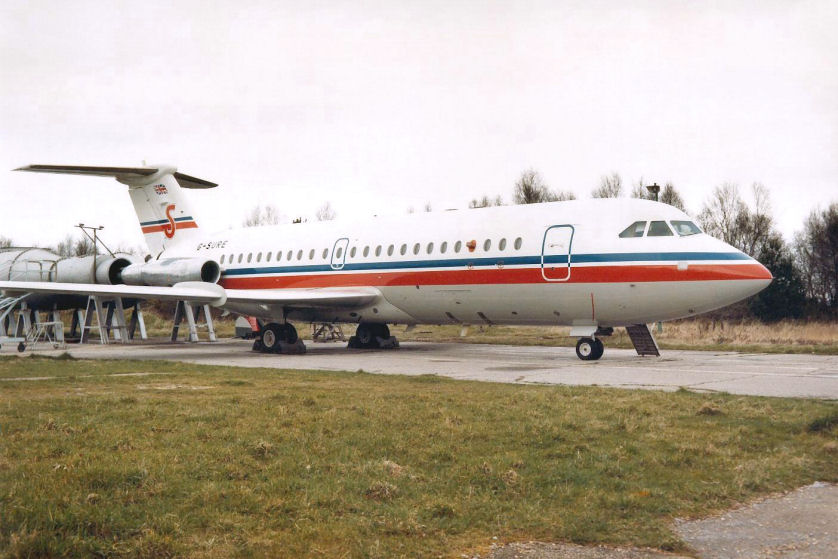 Previously G-AVOE with BA, this 1-11 was refurbished and sold to Air Manchester as G-SURE. It was delivered on the 18th May 1982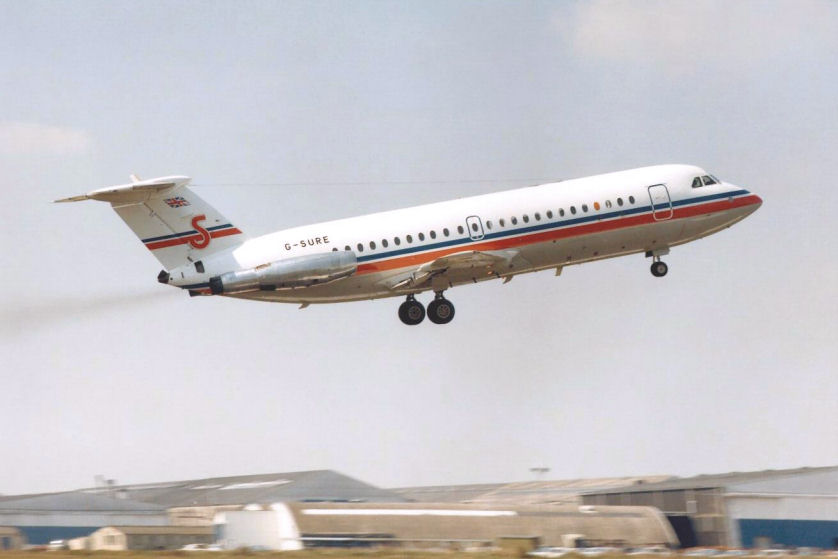 G-SURE takes to the air on a test flight after a very rare take off from runway 35 at Hurn - May 1982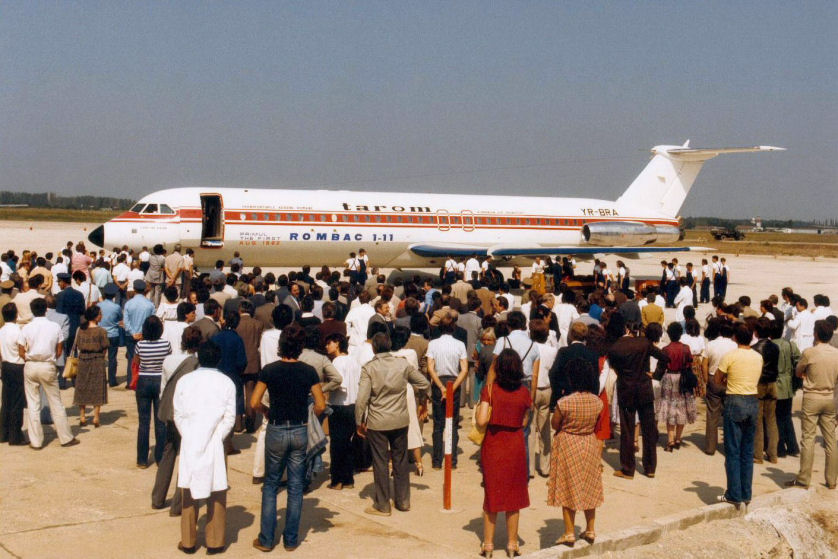 A big event for Romania as the first ROMBAC 1-11, YR-BRA, rolls off the Bucharest Baneasa production line on the 27th August 1982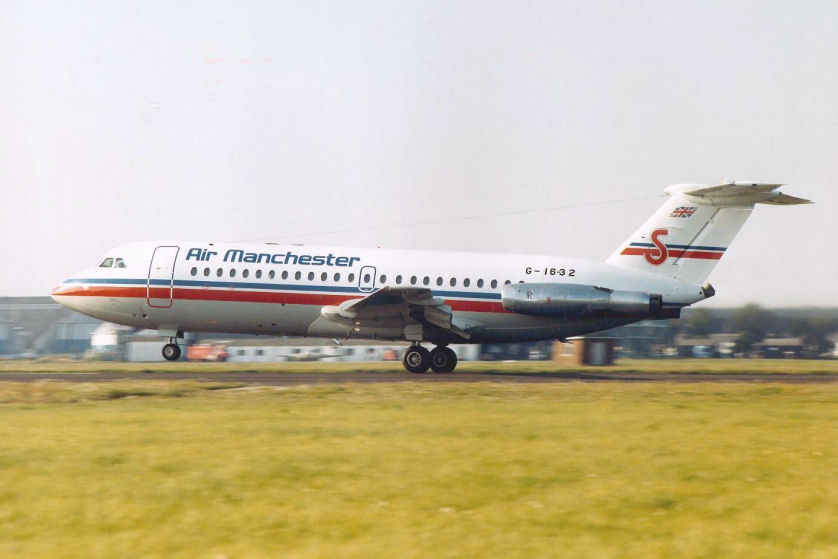 G-AVOF became G-16-32 and then G-BMAN. It is seen here being test flown on the 13th September 1982.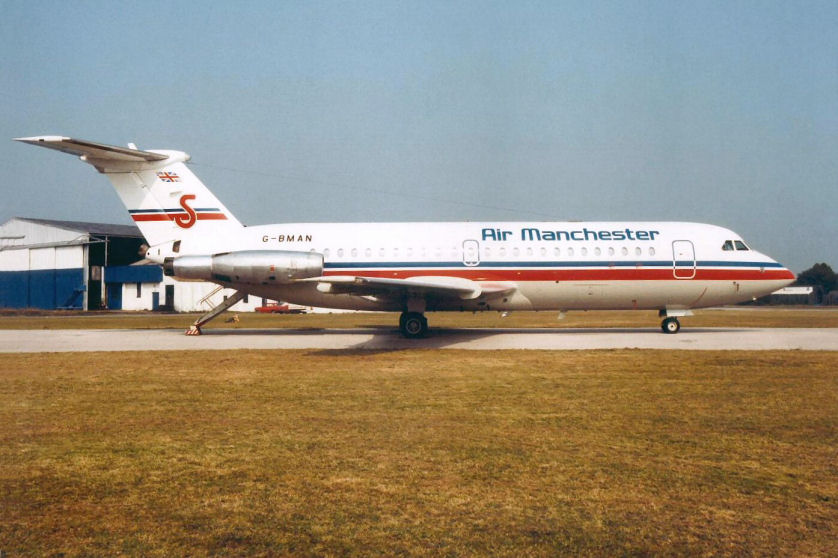 One of the last "publicity" shots taken by the manufacturer at Hurn, however Air Manchester folded before its delivery took place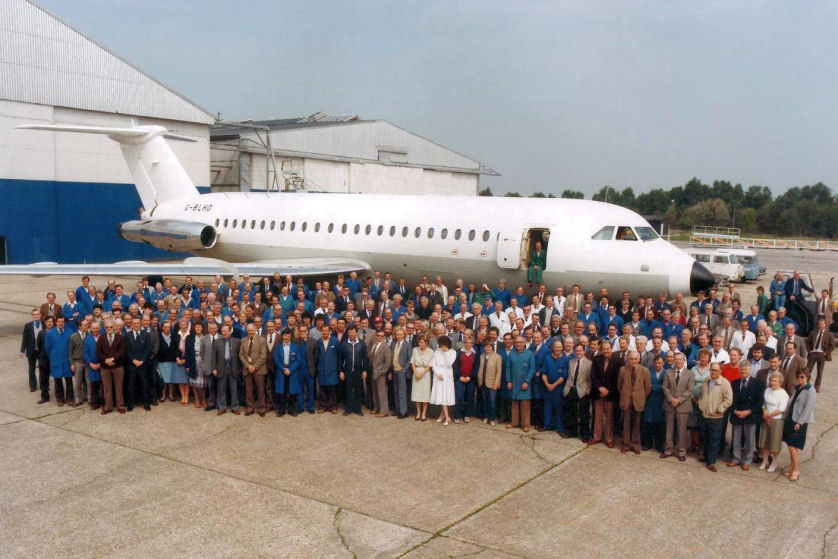 "We built this aircraft"! The entire team pose for one more photo before G-BLHD becomes the penulimate 1-11 to depart from BAe Hurn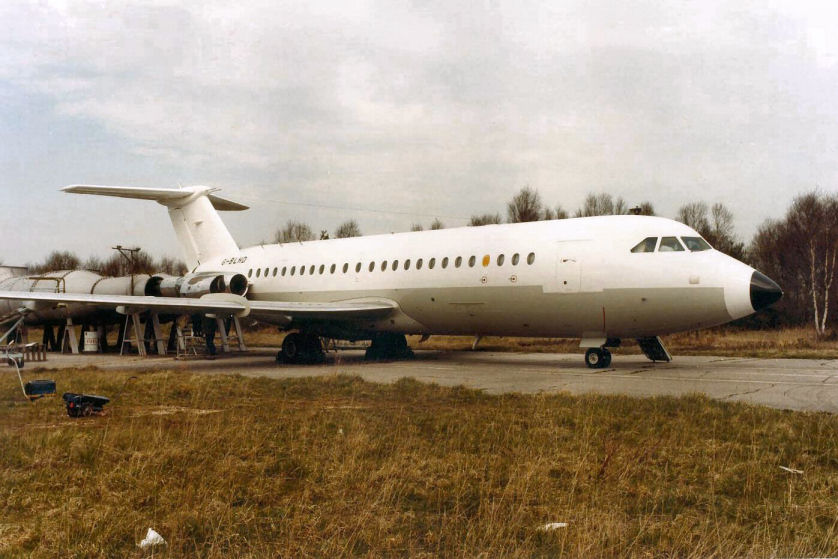 A final engine run for a new BAC 1-11 - May 1984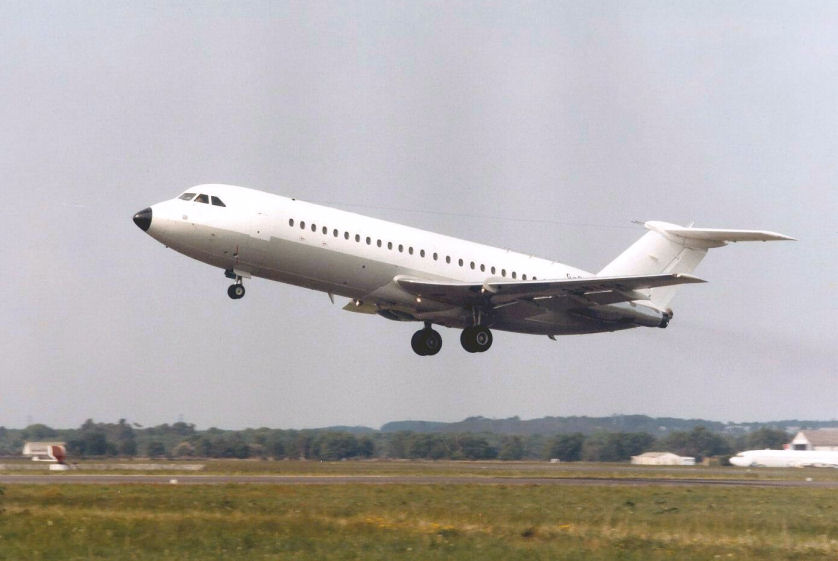 G-BLHD cn 260 "Last Hurn Delivery" takes to the air on the 30th May 1984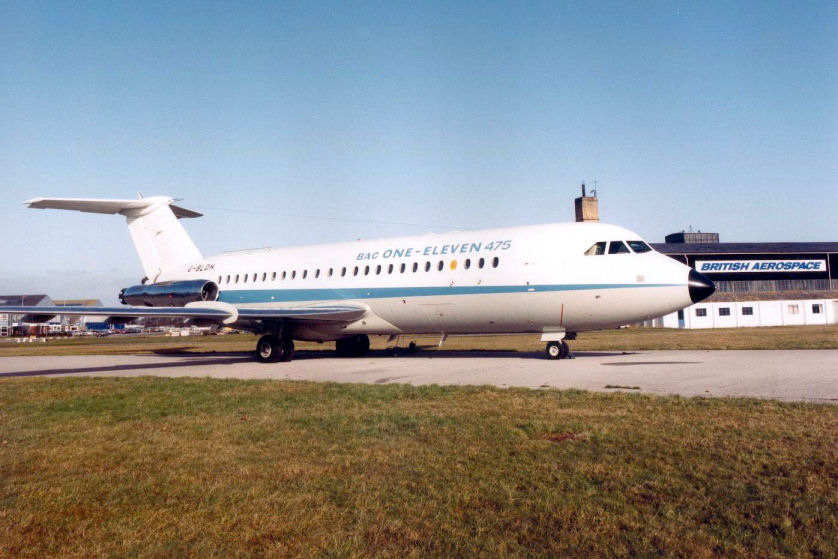 The "very last brand new" 1-11 to leave BAe at Hurn G-BLDH "Last Delivery Hurn" in a familiar pose! It departed on the 6th June 1984